All politics start at the local level! The 2023 election cycle will have mayors, city council, township trustees, township fiscal officers, local board of education, county education service center board, judicial office and municipal court clerks on the November 2023 ballot. Please contact the Erie County Board of Elections for information on what specific offices/positions will be included in the 2023 election cycle – 419.627.7601. Call now to ensure you don't miss any deadline dates for this election cycle.
The Ohio Democratic Party's 2023 Main Street Initiative in partnership with LEAD Ohio PAC – Ohio's pre-eminent candidate training program for progressives – to provide top-notch training and meet other candidates running throughout the state! This year, we're doubling down on our commitment to building a diverse, skilled and capable bench of local candidates and political operatives who are committed to making a change in their community.

Over 150 candidates expressed interest in running for office! Our team here at ODP has carefully vetted those who expressed interest in joining Main Street to ensure that they are registered Democrats who will uphold the party's values and are reputable members of their community.
The Ohio Democratic Party has trained candidates and staff and invested $1.5 million+ on local races across the state. And all the effort and investment has paid off! New judges, school board members, mayors, city council members and county commissioners have been elected along with retaining offices within traditionally Democratic strongholds – including 13 of 15 the largest city mayors. In addition, our diversity has increased as the next generation of public servants are coming forward to run for elected office! This program works!
We look forward to working with candidates and campaign volunteers of various backgrounds and experience levels, including those who have previously run for office or have been involved in state and local politics for many years, to those who are brand new to the political process.
Plan to attend the next boot camp session! This training is for potential Democratic candidates, current officeholders, party activists and volunteers who may want to run or volunteer on campaigns in 2022 or beyond. You'll learn how to get ready to run while building the skills and connections you'll need for a successful campaign!
Are you interested in public service? The 2023 election cycle will bring many opportunities for you to run for office! Local elections include city, township and village positions that will be on the November 2023 General Election ballot. Please contact your local county board of elections for information on what specific offices/positions will be included in the 2023 election cycle. Call now to ensure you don't miss any deadline dates for this election cycle.
For more information, please visit the link below:
LEAD Ohio 2023 Programs
WHAT IS THE MAIN STREET INITIATIVE? 
In January 2015, the Ohio Democratic Party announced a new initiative dedicated to winning local races across the state. Races for County Commission, City Council, Township/Village Board, School Board, Mayor, State and Judicial offices will set the table for the long term success of the party. Through the Main Street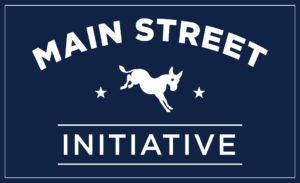 Initiative, the ODP will focus on those elections across Ohio, prioritizing defending incumbents and Democratic open seats, picking up new positions of leadership in local elections and highlighting the brightest stars of the Party throughout the state. As soon as dates are available for trainings, information will be posted.
The benefits of the Main Street Initiative are:
Candidates who have previously run for office or are currently in office will learn about the new technology and tools now available;
Candidates and campaign volunteers receive hands-on, customized fundraising and voter contact support, as well as individual and group trainings;
Candidates are part of a larger network and are promoted and touted to progressive donors and stakeholders across the state and country.
The Main Street Initiative will provide many tools and
resources to support local races including:
Data Support
Administrative Services
Training
Media Support

Do you feel the call to Public Service?

Plan to attend the important first step:
A Main Street and LEAD Ohio Program!
FREE TRAINING
FOR THOSE CONSIDERING A RUN
IN 2023 OR BEYOND!
So, You Want to Run for Office? Running for Office 101 (Zoom) – Thursday, February 23 @ 7:00pm to 8:30pm – This training helps potential candidates understand what's on the ballot in 2023 and 2024, what it's like to run for office and serve, and how to collect signatures and file their paperwork. The goal is to encourage candidates to run and help them consider their options. You can also access past recordings of this training:
So, You're Starting Your Campaign? Running for Office 201 (Zoom) – Tuesday, February 28 @ 7:00pm to 8:30pm or Wednesday, March 1 @ 7:00pm to 8:30pm – This training helps candidates who have decided to run and know how to file their paperwork to get started. It focuses on building basic legal, financial, and political infrastructure for their campaign. Both trainings are the same; choose the time that works for you. 
Campaign Management Bootcamps (In-Person, All Day on Saturdays Across the Spring) – This bootcamp will cover topics like planning your campaign, crafting your message and narrative as a candidate, fundraising, engaging with the media and getting your message out via various communications channels, direct voter contact and field organizing, and more. Once you are accepted, you will receive the location, full schedule, and other materials. This training is free and lunch is provided. Because each event has a fixed number of spots, priority will go to candidates, staff, and volunteers who plan to get involved in 2023 campaigns, though we also welcome potential future candidates, party activists and volunteers, and other good Democrats who want to get involved to register as well.
Each bootcamp will go from roughly 9:00am to 5:00pm.