New address as of 8.29.2022:
Ohio Democratic Party
697 East Broad Street
Suite 101
Columbus, Ohio 43215
614-221-6563 (main phone)
614-221-0721 (fax)
info@ohiodems.org
Official Website:  Ohio Democratic Party (ODP)
ODP Bylaws and Constitution (2021)
2020 ODP DNC Delegate Plan – Edited 11.27.19
Chairwoman Elizabeth Walters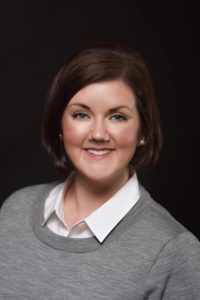 In January of 2021, Elizabeth (Liz) Walters was unanimously elected as Chair of the Ohio Democratic Party. She is the first woman elected to this role. Throughout her career Liz has worked with people and organizations that support progressive values, including the Obama-Biden Campaign, Congresswoman Betty Sutton, We Are Ohio, the Ohio Democratic Party, the Ohio Progressive Collaborative, Red, Wine, & Blue, and many community-based nonprofits and community organizing groups.
Walters is also serving her second term representing the citizens of Summit County as an At-Large member, and Council President. She has been active on a wide variety of issues and led the passage and implementation of Paid Parental Leave for county employees, the only Ohio county to pass such legislation. Currently, she chairs the Summit County Environmental Sustainability Task Force, co-chairs Summit County's Special Committee to address racism as a public health crisis, and serves on numerous County boards and commissions.
She is a lifetime Girl Scout and has been active with the organization as a member, employee, or volunteer since the age of five. Liz serves on the Advisory Council for the United Way of Summit County's Financial Empowerment Centers, and is an alumna of the American Council of Young Political Leaders. Liz earned a B.A. in History from Saint Vincent College in Latrobe, Pennsylvania and her MPA from Cleveland State University. She and her rescue dog, Beatrice, live on the westside of Akron.
Vice Chairman
André J. Washington
Currently, André is Treasurer of the NAACP Ohio Conference. André started his labor career at the University of Michigan Medical Center, AFSCME Local 1583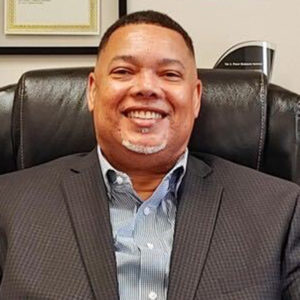 where he worked for 13 years before being hired as an organizer for AFSCME Council 25 in Detroit, Michigan. He helped organize the Detroit Medical Center's hospitals.
In 2000, André was hired by the Ohio Association of Public School Employees as a Field Representative in the Toledo area where he negotiated for 17 locals. In 2012, André received a promotion to OAPSE Field Representative/Special Projects Coordinator in Columbus, Ohio, representing over 3,100 employees of the Columbus City School District, where his primary focus is on labor arbitration and being the Chief Negotiator. André also attended Wayne State University for the labor study two-year program. André Washington has been a member of many community and labor organizations during his labor career. He is a graduate of the George Meany National Labor College with a Bachelor's Degree in Labor Studies. He is a lifetime member of the NAACP, where he served as a member of the National NAACP Resolutions Committee and currently serves as the NAACP Ohio State Conference Treasurer. André is an active member of the Coalition of Black Trade Unionists (CBTU), the League of Women Voters, pride@work, Ohio State Voice Table, the Central Ohio Labor Council, Labor Council for Latino American Advancement, and the Ohio Unity Coalition.
André is the father of two sons Chris and Derick. He attends the Travelers Rest Missionary Baptist Church in Columbus. He is passionate about working with minorities and underserved communities, educating, encouraging and empowering people to be the best they can possibly be. His passion and dedication have him involved in many organizations. He currently serves as Midwest Regional Representative and Ohio State President of the A. Philip Randolph Institute (APRI), overseeing 10 states.
Some of his Awards and Achievements include:
Proclamation from Mayor Jay Williams, City of Youngstown, Ohio – 2009
NAACP Ohio State Conference Outstanding Labor Leader Award – 2009
APRI Outstanding State Chapter Award – 2011
NAACP Toledo Branch Political Action Award – 2011
CBTU Huerta Guile Achievement Award – 2012
CBTU Trade Unionist Award – 2013
National NAACP recognition for selling 100 + memberships in a year – 2000 and 2012
APRI Norman Hill Service Award – 2016
National Action Network (NAN) Humanitarian Award – 2016
The Ohio Legislative Black Caucus Voter Right Award – 2016
ODP Staff/Campaign/Caucus
Contact Information
ODP Main Line:  614.221.6563

For complete list of ODP Staff-Caucus-Campaign Contacts, please visit Members Only section.