The largest organization in Ohio representing fire fighters and EMS personnel, the Ohio Association of Professional Fire Fighters, formally endorsed Ed FitzGerald for Ohio Governor this morning during its biennial conference.
Calling FitzGerald "the right choice for Ohio and public safety," OAPFF President Mark Sanders met with media following FitzGerald's address to over 300 fire fighters who donned Fire Fighters For FitzGerald t-shirts.  Sanders continued saying that, "Ed stood up for fire fighters and public safety during our battle in 2011 wi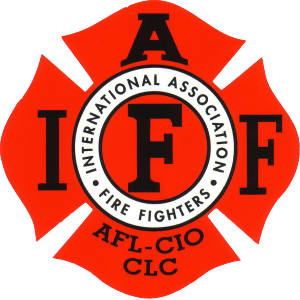 th SB5.  Now we stand to support him.  Our more than 11,000 members, their families, and our supporters will Remember This November and work to elect Ed FitzGerald as Ohio's next Governor."
"I am humbled to receive the endorsement of the Ohio Association of Professional Fire Fighters. These men and women put their lives on the line to protect cities and towns all across Ohio and I could not be more honored to stand beside them. I look forward to working with President Sanders over the next several months, so that Ohio can have a Governor once again who understands the importance of giving our first responders the resources they need to protect Ohioan's families, homes and businesses,"  stated FitzGerald.
The delegates of the 2014 OAPFF Conference, a group comprised of local fire fighter leadership from throughout Ohio unanimously approved FitzGerald's endorsement.
Also endorsed by the Ohio Fire Fighters were: Nina Turner for Ohio Secretary of State, David Pepper for Ohio Attorney General, Connie Pillich for Ohio Treasurer and John Patrick Carney for Ohio Auditor.