The Democratic National Committee (DNC) is the principal organization governing the United States Democratic Party on a day-to-day basis. While it is responsible for overseeing the process of writing a platform every four years, the DNC's central focus is on campaign and political activity in support of Democratic Party candidates, and not on public policy. The DNC was established at the 1848 Democratic National Convention.
Official Website: Democratic National Committee (DNC)
2016 Democratic National Committee Platform
2016 Ohio Democratic Party DNC Delegate Plan – Approved 4.11.15
The Democratic National Committee provides national leadership for the Democratic Party of the United States. It is responsible for promoting the Democratic political platform, as well as coordinating fundraising and election strategy. Shortly after his inauguratio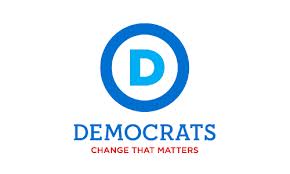 n, Barack Obama transferred his Obama For America organization to the DNC, along with its 13 million person email list, as restrictions prevented him from taking it with him to the White House. Renamed Organizing For America, the organization also controls the BarackObama.com domain and website and is expected to work closely with Obama's New Media Director Macon Phillips, who will manage the WhiteHouse.gov – formerly Change.gov – website, though Phillips' duties technically fall under the White House umbrella, not the DNC.
Chairwoman Wasserman Schultz stepped down as Chairwoman at the close of the 2016 DNC.  Vice Chairwoman Donna Brazile will be Interim Chairwoman until a new DNC Chair is announced.
Current DNC Officers:
Interim National Chair: Donna Brazile
Vice Chairs:
Executive Director: Position currently open
Treasurer: Andrew Tobias, businessman, author, and financial self-help guru
Secretary: Stephanie Rawlings-Blake, Mayor of Baltimore
Communications Director: Position currently open
National Finance Chair: Henry Muñoz III
Party Leaders:
In addition, a
National Advisory Board
exists for purposes of fundraising and advising the executive. The present chair is 
Elizabeth Frawley Bagley
, former U.S. Ambassador to Portugal.